A Business Platform that Goes Beyond Engineering
Product lifecycle management (PLM) is an enterprise-wide product information platform that connects data, processes, and business systems to manage the entire product lifecycle. This lifecycle begins at the "headwaters" of product data (e.g. sales, product marketing, R&D, etc.) and continues through to design and engineering, manufacturing, support, and obsolescence. This is enabled through a combination of strategy and technology that facilitates data cohesion, process repeatability, and responsiveness to change.
Reduce rework, scrap, and corrective actions through improved efficiency across the product lifecycle.
Boost Customer Lifetime Value
Optimize service and maintenance operations to drive higher customer satisfaction and a tighter customer feedback loop.
Accelerate Time-to-Market
Eliminate bottlenecks with repeatable processes and connected tools from BOM management to supplier collaboration.
Accurate & Timely Quoting
Manage quality-related processes, tasks, and non-conformance issues during design, manufacturing, and supply chain activities.
Ensure Ongoing Competitiveness
PLM isn't just about managing costs and improving efficiency. It provides the tools for barrier-free innovation.
Change Management Processes
Parts and Bill of Materials Management
Manage parts and bill of materials (BOM) across mechanical, electrical, and software disciplines while seamlessly extending into production.
Manage documents and CAD files in a single repository with synced local vaults, browser-based visualization, versioning, collaboration, and search.
Visibility and Collaboration
It is critical that distributed teams have the tools to securely collaborate against a "single source of truth" while maintaining transparency and business rules.
Whether you're introducing a new product or managing a compliance process, modern PLM supports integrated project management tools.
Manage suppliers with secure self-serve portals, supplier corrective action templates, forecasting and ALM management.
Collect and manage multi-disciplinary requirements from pre-sales to production while ensuring synchronization with change.
Mapping PLM into Your Business
Making Sense of the Broad Scope of Next Gen PLM
Mapping PLM across common business stages can help create a framework for thinking about where PLM fits into your organization. While PLM can perform standalone tasks such as BOM management, for example, the extensible and scalable architecture of PLM amplifies business value as functionality is added. It's worth noting, however, that adding functionality doesn't always mean replacing existing systems or technologies. An important quality of next gen PLM is its ability to "plays nice" with existing environments and complement legacy applications.
PLM emerged from engineering roots during the 1980s as the burgeoning use of computer aided design (CAD) programs began producing an influx of digital product information. This created an urgent need to manage these data which led to the development of PDM (Product Data Management) systems. While PDM was fine for managing CAD programs, its underlying architecture lacked the ability to manage data through the entire product lifecycle.
In response to the limitation of PDM, the first PLM systems emerged in the late 1990's. Instead of confining information to departmental data silos, these PLM solutions attempted to achieve a single source of truth for product information across mechanical, electrical, and software engineering disciplines. However, due to a strict engineering focus and rigid architecture, legacy PLM struggles to manage the entire product lifecycle, scales poorly, and is difficult to upgrade.
Today, PLM has overcome many of its legacy limitations and evolved into a multifaceted technology platform referred to as "next gen PLM." As products become more complex and the pace of change accelerates, next gen PLM is able to connect and synchronize processes and applications ensuring a "single source of truth," process repeatability, and responsiveness to change. The resultant "digital twin" and "digital thread" are hallmarks of digital transformation.
PLM Doesn't Fix Broken Processes
Bigger Is Not Always Better
Functionality is Not a Business Solution
PLM is a tool to help you execute on product related business processes with the greatest efficiency possible. While PLM might make bad processes less painful, PLM does not fix broken processes. PLM is only as effective as your business processes.
Just because PLM can tackle a wide range of problems, doesn't mean it should. Overambitious PLM initiatives that immediately focus on replacing legacy solutions overlook a key strength of PLM: connectivity. Maximize the value of PLM by starting small with a focus on connecting, not replacing.
PLM works well at parts and BOM management, for example, but as a solution PLM needs a North Star. PLM is often the tool of choice to execute on objectives such as digital transformation, Six Sigma, or ISO 9000. What are you going to use this powerful tool for?
Aras Innovator - A Next Generation PLM Platform
Connect with The vdR Group PLM Practice
For manufacturing and engineering companies, next gen PLM is a key driver for your digital transformation journey. Understanding the capabilities and limitations of PLM help lay the ground work for this journey and your company's ongoing growth and competitiveness.
Get the most out of PLM by considering the following questions:
Where can PLM drive immediate value in your company (e.g., sales, engineering, etc.)?
What role does PLM play in your company's broader digital transformation initiative?
How can a crawl-walk-run approach to PLM minimize risk, predict costs, and scale?
Are my product-related processes adequately optimized for next gen PLM?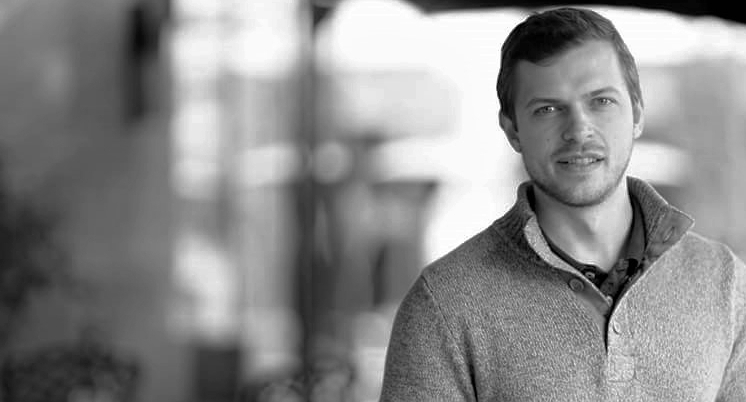 David van der Roest
PLM Community Manager
North America, East Coast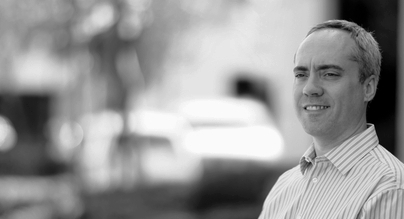 Ben Desmarais
PLM Community Manager
North America, West Coast